The famous battleship DKM
Bismarck
is out on the Russian Server being shown off by WG. Here is what we have for now: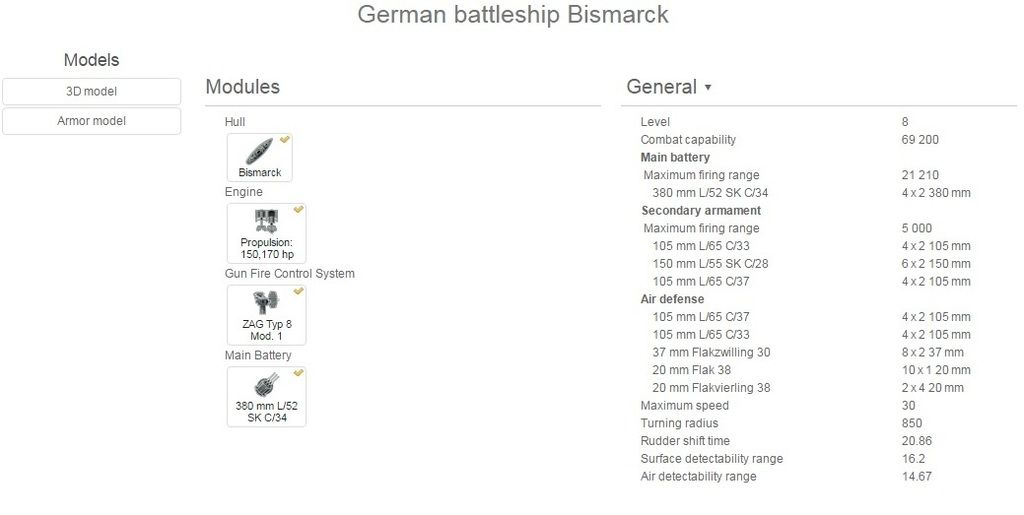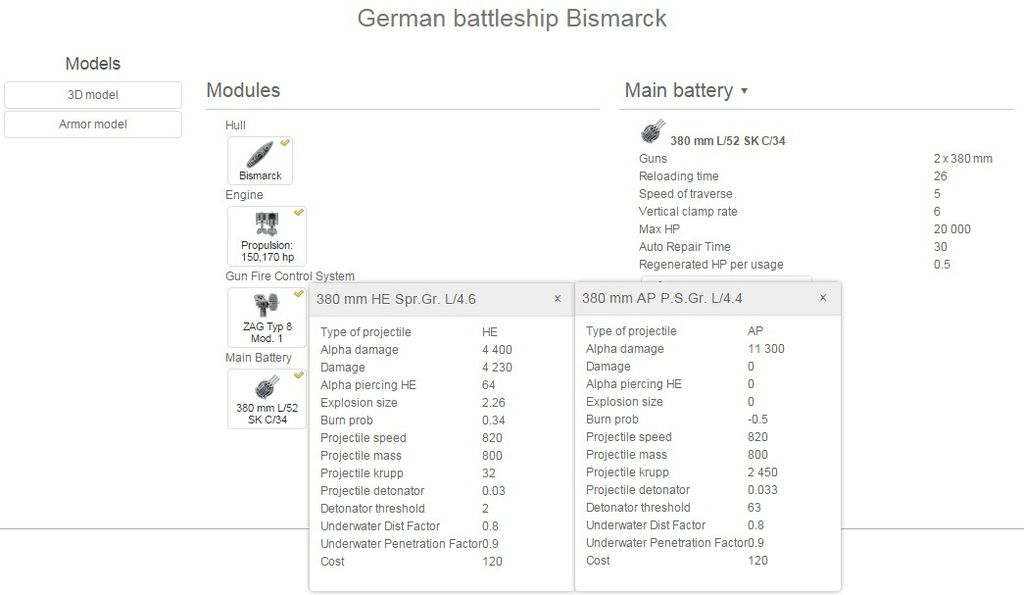 Remember: All Stats are subject to change (nerf bat) by WG at any time in the name of "balance", even to sold premiums (e.g. Yubari) and gift premiums (e.g. Iwaki Alpha).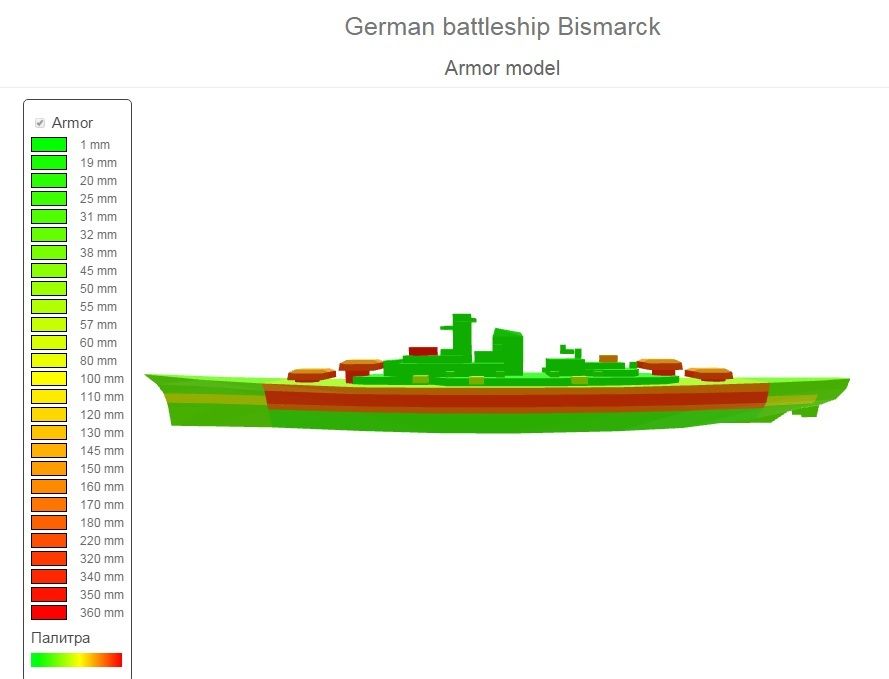 Thanks to NA forum member
Chi_Ri
(
Nhat Tai Nguyen
on photobucket) for hosting and posting the extracted game files on
Bismarck
, etc.