July Community Contributor Crate Contest
It's July!  It's time to win some Community Contributor Containers!
Rather than try to blind you with finding some hidden messages, I thought I'd run a fun little contest called:
PUT UP YOUR DUKES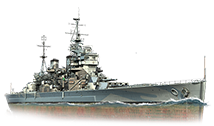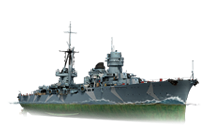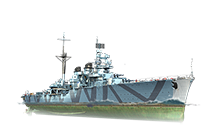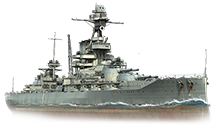 I will be awarding a code for a CC Container for the highest number of kills done in a "Duke"-class ship from World of Warships — secifically, Duke of York, Duca d'Aosta, Duca degli Abruzzi and Iron Duke.  This contest will be for any matches played from July 4th through to July 8th.  In order to enter, you must submit screenshots of all four results screens from that battle.  The date and time must be clearly visible.
This contest is open to the following regions:  NA, EU, SEA, RU
This is for RANDOM BATTLES ONLY.
There will be one winner per ship.  So one winner for Duca d'Aosta, one winner for Duca degli Abruzzi, one winner for Duke of York and one winner for Iron Duke.  There will be a wild-card entry (see below).  This is a total of FIVE (5) prizes.
The winner for each category will be the player with the highest number of kills in their respective ship.
Ties among the Dukes will be broken by awarding it to the player with the highest amount of BASE EXPERIENCE earned, found on the second page of the results screen on the team lists.  If a further tie results, then the most amount of damage done will be used.
IN ADDITION, there will be one "wild card" category — the single highest number of kills in a TIER 9 ship of the player's choosing.
Ties in this wild-card category will go to the player with the LEAST amount of damage done.  Yes really.  Kill steal like a boss.  In case of a tie, then highest BASE EXPERIENCE will be used.
Players may enter as often as they wish in as many categories as they wish. However, they may only win one (1) category.
Entries must be submitted to the link for this article on Reddit or the World of Warships NA Forum.  Links provided.
For an entry to be valid, all four screenshots for the given match must be submitted.  I reserve the right to disqualify any results that look dubious.  No cheating.
All games played must be timestamped within the contest-dates (July 4th, 2018 to July 8th, 2018).  Make sure the date and time is visible upon the first page of the screenshots.
Judging will occur on July 9th, whenever I get my butt out of bed and turn on a computer.
Each of the five winners will receive a code redeemable for one (1) July Community Contributor crate.
Good luck, everyone!
Skip back to main navigation